Jump to Recipe
I can't seem to remember to put a French toast casserole bake in the fridge overnight; thanks to this recipe, I don't have to anymore. It's easy, quick (compared to overnight), and made with things you probably already have in your pantry. Awesome for brunch or breakfast (or lunch or dinner, no judgment). It doesn't really need syrup or butter, there's enough inside. If, unlike me, you are the prepared type, it tastes even better the next day so feel free to make it ahead.
Grated butter

The streusel mix

Ready for the oven

Done – the bottom through a glass dish

Finished casserole
Recipe Notes:
You can prep the pan with anything you like (butter, coconut oil, canola oil, vegetable shortening, baking spray, etc.); just use whatever you have on hand.
You can prep this the night before and refrigerate, just adjust bake time accordingly
Quantities are forgiving, if you're missing an egg, a spice, or a little milk or bread, you won't ruin it.
The dairy is flexible as long as you have a decent amount of fat (I wouldn't use all skim milk, though up to half skim is fine). I usually use a 50:50 whole milk, heavy cream mix (so basically half and half). Just use what you have, it will work out.
Any kind of bread that isn't savory will work (no onion loaf, etc.). We've used French, Italian, brioche, challah, even bagels or rolls.
You can add cooked, crumbled sausage or bacon to the bread mixture, just make sure it's crispy so it doesn't disappear.
You can add any nuts or fruit you like (apples are SO good), just stir them into the batter or you can add them to the top for the last 8-10 minutes of baking.
If you don't have brown sugar, you can simply mix regular sugar with a tablespoon of molasses or maple sugar.
Don't overcook, see the photo for what the bottom should look like (if you're using a glass dish). The center should still wobble when it's done, though a knife should come out clean. Remember, it's a custard, not a cake.
Ovens vary, start checking at 60 minutes then every 5-7 minutes after. In my oven, it takes about 1:20.
If you use a dark pan (metal or cast iron) it will cook faster. Start checking at 45 minutes. Likewise, if you divide the batter into two pans.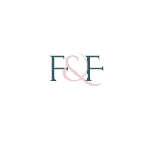 Print Recipe
Easy French Toast Casserole
A simple but impressive breakfast and brunch casserole.
Ingredients
1

loaf

bread

6

eggs

1 1/4

cup

dairy

see notes

3/4

cups

sugar

see notes

2

tsp

vanilla or almond extract

optional

2

tsp

cinnamon

divided

1

pinch

ground nutmeg

optional

1

pinch

allspice

optional

1/2

cup

flour

1/2

cup

dark brown sugar

1

pinch

table salt

1/2

cup

butter

cold and grated
Instructions
Butter or oil a 9X13 baking dish, or two 8-10 inch cast iron skillets.

Tear bread into 1/2 inch pieces; place them a large mixing bowl.

Beat together eggs, dairy, sugar, vanilla, nutmeg, allspice, and 1 tsp. cinnamon.

Add egg mixture to bread, stir gently to coat.

Mix flour, brown sugar, remaining cinnamon, and salt until well combined.

Add grated cold butter to brown sugar mixture, mix with fork to coat.

Sprinkle butter mixture evenly over top of casserole.

Bake for 60-75 minutes until a knife comes out clean. Should spring back in the center and be wobbly like a custard (see photos). Don't overbake.