I've been sewing since my grandmother taught me as a child to make Barbie clothes. Though I'm not especially gifted at needlecrafts, I do have a passion for textiles so finding the best places to buy fabric online and discount fabric shops has become a bit of an obsession.
When I travel, fabric shops are always on my itinerary (near the top with antique stores, thrift shops, and flea markets). In decorating my own home, choosing fabric is typically what holds me up because I love so many it's tough to commit. (The storied "plumber's sink," and all…)
To expand my search, I reached out to friends and colleagues who are talented entrepreneurs, designers, and seamstresses to find out what they love. Now, I have some new favorites, as well. Let me know in the comments if I've missed any suppliers you use with confidence; there's no such thing as too much fabric, just too small a sewing room.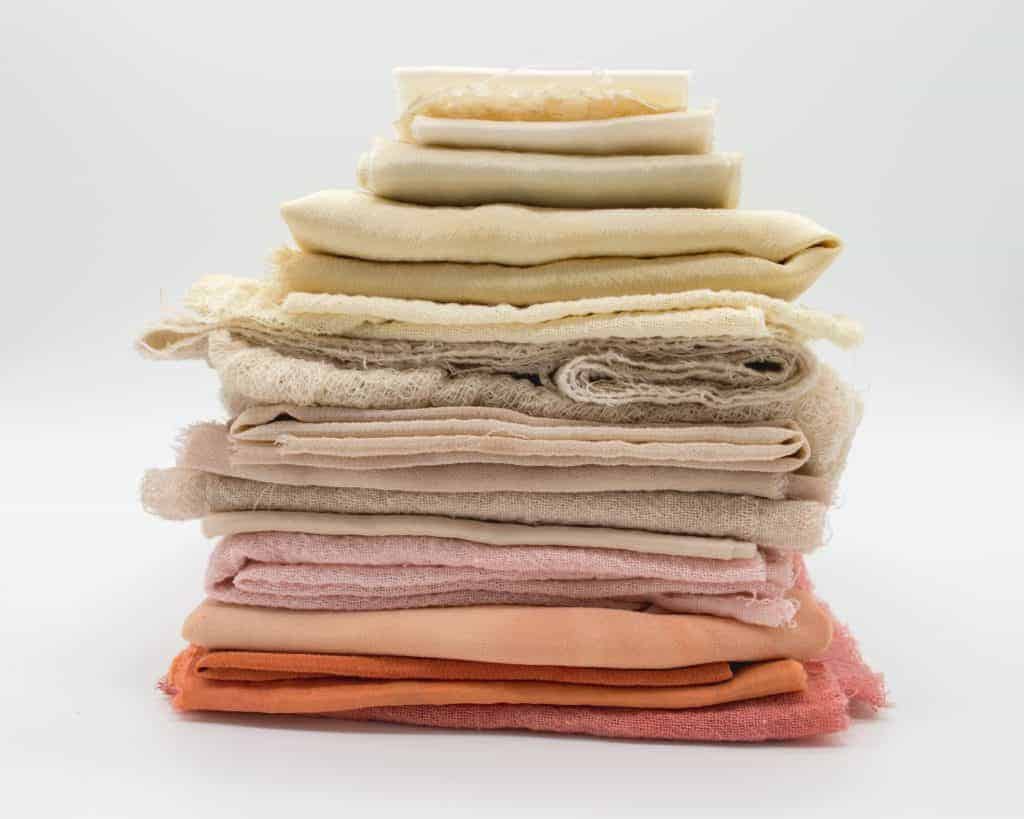 Online Sources
Fabric.com – I think, and my professional seamstress friends agree, that Fabric.com offers some of the best selection and service online. I read their blog from time to time for project ideas and they have a great clearance section. They are the only fabric company with which I maintain an affiliate relationship and the place I go first to source fabric for clients.
BestFabricStore.com – A close second in my client recommendations, I've been shopping with these friendly people since way back when they were Warehouse Fabrics. I've never been to their store but if and when I'm in Alabama, it's on my list. I love their service and prices, and they have a trade program and awesome bulk discounts. They also have my forever favorite Bosporus toile.
I asked my talented friend Melissa, who makes the most beautiful things for Disney fans and runners at Past the Second Star, to share her recommendation for clothing fabric since I don't sew many clothes. She says Mood Designer Fabrics out of NYC is her go-to. A quick search proves her right, the selection is amazing and they have several blogs on specific sewing styles. I can't wait to dig into the home decor blog and check out their online sewing school, as well.
As a special needs mama, I love Wallypop and wish I'd found them back when I was babywearing and cloth diapering. I asked Sarah where she sources fabric, she also uses fabric.com as well as Cotton Candy Fabrics out of Brookfield, CT. She recommends Modes4U for Japanese fabrics and Etsy for hard to find and/or out of production fabric.
Another store I have found but haven't tried yet is Fabrics-Store.com. I'm mentioning them here because they offer some amazing prices on bolt linen, and I'm addicted to linen in general. If you've tried them, I'd love to hear about your experiences.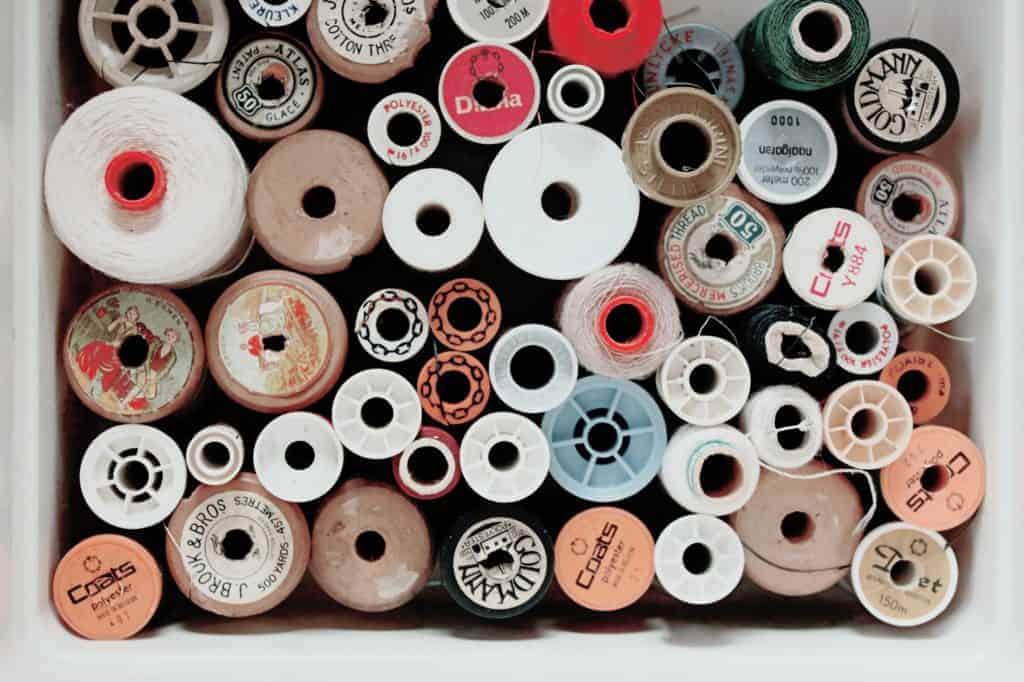 Brick & Mortar – Georgia
Like many people, one of my favorite places to wander is Forsyth Fabrics in Atlanta. If you left me one fabric store on Earth, this would be my pick. Their toile selection alone keeps me coming back and their fabrics are arranged such that every bolt is surrounded by things of different styles that coordinate. If you're looking for inspiration, grab a notebook and head to Forsyth. (Or if you're me, bring a legal pad, graph paper, a binder, some page protectors, a stapler, a measuring tape, and a Sharpie…oh, and a coffee or bottle of water, you're going to be a while.)
Forsyth offers a 10% trade discount for designers.
Brick & Mortar – Arkansas
Batesville is a sweet little town of about 10,000 on the White River in northcentral Arkansas. It's home to Lyon College and it's also the location of one of my all-time favorite places to shop, recommended by my brilliant quilter friend Carol, for fabric, Marshall Dry Goods. If the Ozarks are a little out of the way for you, you can order online from them (they only feature the quilting cotton on the website, though). I recommend you just call and ask for what you want. Their selection is amazing in any market, this is no small shop, but they have great service and you won't beat their prices anywhere.
**Side note, if you visit Marshall's, make time for lunch at The Pinto. You can thank me later.
I'm so impressed with my friends who sew so beautifully, especially those of you who quilt and tailor clothing since those are definitely not my specialties and I'm so intrigued by both. If you'd like to share on Instagram or Facebook using the hashtag #foodnfabric, I'd love to see your work or feel free to drop a link or photo in the comments. For even more DIY ideas, check out my Pinterest boards.
Happy sewing!